If PRHS Senior, Brooke Bigelow had to describe this show in one word, that word would be "emotional".
Walk Two Moons is based on the Newbery Award winning novel of the same name and tells the story of 13 year old Salamanca Tree Hiddle (Played by Brooke Bigelow) who recounts several integral moments in her life. While on a long car ride with her grandparents, she recalls the story of the disappearance of her best friend Phoebe's mother. As the two friends begin to investigate the incident, this brings up memories from Sal's past and the investigation begins to take some twists and turns. Through this emotional journey, Sal learns to walk two moons in the moccasins of the ones she loves (as well as the ones she may not.)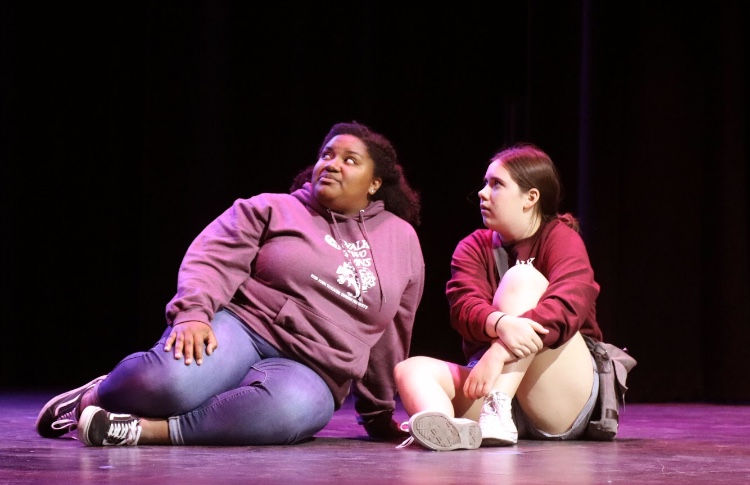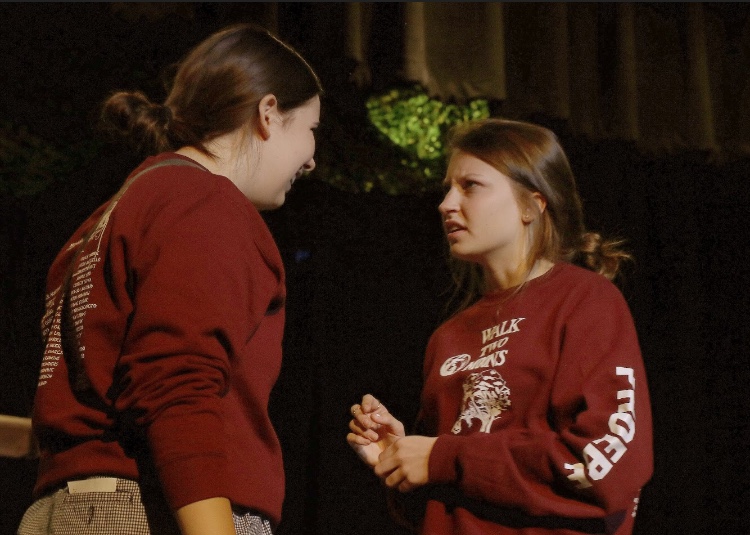 "This show deals with some really serious themes" reports Bigelow, "Playing Salamanca brings up a lot of emotions that aren't always easy to deal with. I have to be emotionally vulnerable. The process is challenging and draining but very healing." Bigelow has a lot in common with her character, and she shared that they have both "lost someone we loved, gone through some hard family situations, and had to grow up pretty fast because of it. We have also developed a deep love for the world and people around us because of it." One of her best friends, Josie Scruggs plays Phoebe, her onstage best friend that has the fact that she's "sassy, expressive, and imaginative" as shared traits and on occasion Brooke will even forget that Josie is playing a character.
Bigelow has many things that she'd like the audience to take away from this play, she says "I think the most important, is that sometimes in life hard things happen. We lose people and as a result we can become sad and angry at the world. But there is always still beauty in the world and there are always still people who love us. And those people that we lose are never truly gone. We carry them with us always."
This show opens on November 30th and will have performances December 1st, 7th, and 8th at 7:30 PM and December 2nd & 9th at 2:00 PM. Tickets are 10$ and can be purchased at https://paso-high-theatre-co.ticketleap.com/walk-two-moons/dates.
NOTE- This show is dramatic in nature and if you would like to bring children, it would be most enjoyed by children who are able to sit through a quiet show.